Intelligent business decisions and Increase efficiency
CRM solutions are designed to help businesses in the effective use of technology and human resources that allow them to gain insight into the behavior of customers. CRM is the key tool to maintaining a healthy relationship with your customers. Our developers will help you track and schedule work orders, projects, tasks, and other resources.
Our highly skilled developers will help you empower your sales team and manage your customers. We will assist you in the best explanatory way. We work on the latest technology to deliver the best and quick solutions to our clients.
Consult today for CRM Software Design.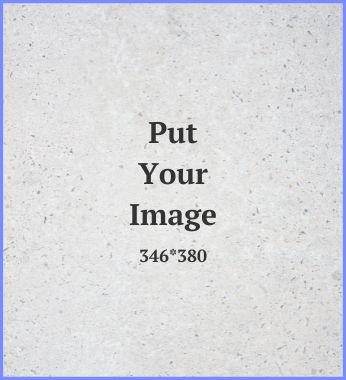 Our Vision
Maximize your ROI with our custom-built, high impact, secure, scalable, and meaningful products.
Customer Support and Service Teams
Professional Service Firms
Small and Medium-sized Enterprises
Sales and Marketing Teams
Why Choose JDSR Associates?
You've probably heard of such world-famous CRM solutions as HubSpot CRM and Salesforce CRM. Besides them, the market comprises hundreds of other CRM systems—either cool or not. Although they cover various business needs, there are some pitfalls for their use.
It can turn out that what is an advantage in one case may be a disadvantage in another. Imagine that you are the owner of a medium-sized retail company. You've already created a mobile application and adopted beacons in order to alert customers about shares and discounts when they are near your shops. This way, your aim is to boost sales and increase customer loyalty.
Although there are so many cool useful features for your custom CRM system, there is some basic functionality that makes up the core of it.


keeping records, managing contacts, and storing customer data.



calendar is an indispensable feature for creating your custom CRM application



By setting reminders, your employees will always know when they should contact the customer, check if the goods were delivered, and more.



A corporate hierarchy is also should be considered. Well, this means that your CRM should provide data access permissions



include analytics reports, marketing spending reports, reports on task status, lead generation reports, and more



The ability to share files, reports and other data will simplify the work of your specialists



Your managers will create tasks on the processing of incoming requests, contacting both existing and potential clients, and so on
Key Features
Custom software development features can vary depending on the specific requirements of a project and the needs of the client. However, here are some common features often associated with custom software development:
Interaction tracking and recording
Integration with other software
Customer Service and Support
1 Domain
1 Year Premium Support
Monthly Updates
1 Domain
1 Year Premium Support
Monthly Updates
1 Domain
1 Year Premium Support
Monthly Updates
Frequently Asked Questions
How is a CRM different from an ERP?
CRM and enterprise resource planning (ERP) are excellent tools for optimizing revenue, but they have different central purposes. ERP is a broad solution encompassing front-office and back-office processes, while CRM mainly concentrates on sales, marketing, and customer relationships. While organizations may use ERP and CRM systems simultaneously, the critical distinction is that ERP primarily uses financial data accessed by finance department personnel. In contrast, CRM relies primarily on customer data used by sales and customer service departments.
Why does your business need a CRM?
There are many reasons why businesses need a CRM:
A CRM can help businesses manage customer data, improve customer engagement, increase sales conversions, and optimize business processes.
By using a CRM, businesses can better understand their customers and improve their overall customer service.
The platform can also help businesses generate insights from customer data, such as customer segmentation and marketing ROI.
A CRM can facilitate communication and collaboration between marketing, sales, and operations teams.
How to get started with a CRM?
A CRM can be an invaluable tool for your marketing, sales, and operations teams. It can help businesses improve coordination, increase efficiency, and drive revenue growth when used correctly.
Businesses should keep the following best practices in mind to get the most out of their CRM:
Define your goals: Before implementing a CRM, businesses must define their goals. This will help to ensure that the correct system is selected and implemented in a way that meets your organization's needs.
Select the right platform: There are several different CRM platforms on the market, and businesses must select the one that best meets their needs. To do so, they should consider factors such as ease of use, scalability, and integrations.
Develop the proper infrastructure: A CRM system is only as good as the data and processes that support it. As such, businesses need to implement scalable infrastructure to ensure that their CRM is effective. This includes things like data quality control measures and workflow automation.
Train your team: To get the most out of a CRM, businesses need to ensure that their sales, marketing, and customer service teams receive proper training on how to use it.
Measure success: Finally, businesses need to measure the success of their CRM system. This can be done through KPI tracking and ROI analysis to ensure that their CRM drives impactful results.
What are some best practices for using a CRM?
An advanced CRM can help to create a seamless buyer's journey and provide a wealth of data that can be used to improve marketing strategies. However, there are a few best practices to get the most out of a CRM:
First, ensure that all data is entered into the system accurately and in a timely manner.
Perform regular clean-ups and updates to keep the data accurate and organized.
Lastly, it is essential to train all employees using the system on how to properly use it to avoid any errors.
By following these best practices, enterprises can make the most of their CRM systems and improve their marketing campaigns.
Want to join us?
We're Hiring
We'd love to have you in our Team click the button below to view Open position.